Hey there, dear friends of the internet! Whether you come to this site as a current, future, or former client, or simply as someone who loves beautiful images — welcome! My team and I are excited to explore some fun topics in this long-awaited blog, and we hope you'll come along for the ride. I have been trying to start this blog for the past few years but have been unsuccessful with keeping up with it so I am excited that this is taking shape and becoming a reality! Welcome to the wedding related ramblings of Amy Peppercorn!
First off, I thought I'd introduce myself so you can put a face and personality (as much as you can fit into a blog post) behind the lens! I am Amy Peppercorn — owner, photographer, and graphic designer for Amy Peppercorn Photography. Born and raised in Columbus, Ohio, I have been doing this for 5+ years and am really in love with my profession. I have wanted to be a photographer since I was 7 (ask me the story sometime if you want to hear it. It has to do with Paul McCartney) so it's incredible that I get to live out my dream everyday.
Now, I much prefer sitting down with clients to really get a feel for personalities, but one can never have too many random facts to share! Some random facts about me: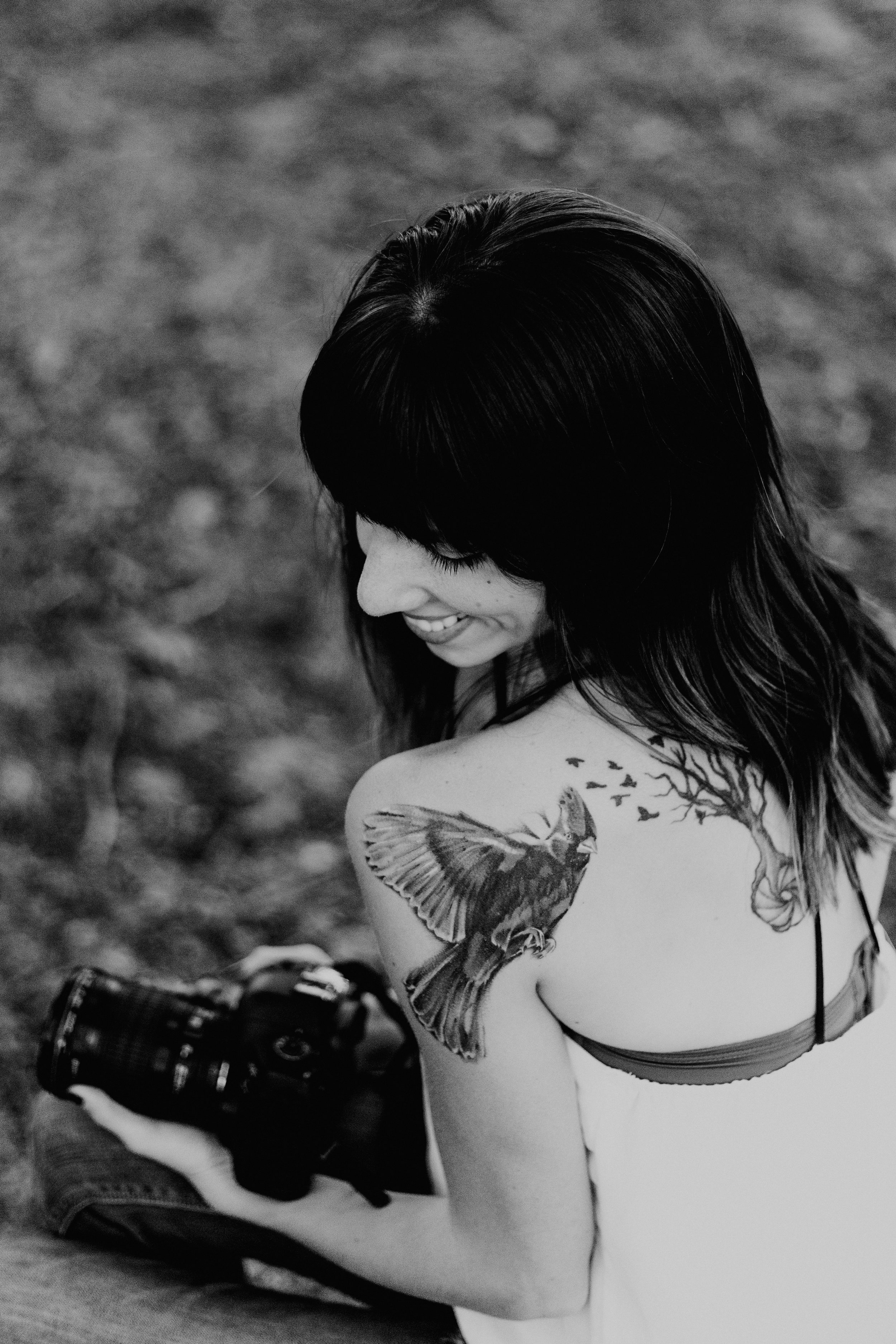 • It has always been my dream to be a concert photographer...it would seriously make my absolute wildest dreams come true to photograph Arcade Fire, The National, or Modest Mouse.
• I LOVE to travel. I just got back from New York City and have a trip to California in the works next year! In 2012, I traveled to Trinidad and photographed natives in various towns. It was a life changing experience and since then, I definitely have the travel bug! I have always wanted to photograph a country stricken by poverty or war. I really believe that art has the capability to evoke strong enough emotion for people to act and create change, so I would love to do that some day!
• I am a runner and like staying as active as possible. It is super beneficial when keeping my energy up on those long days of shooting wedding photography!
• I love music (The Beatles, anyone??) and my 3 dogs and couldn't live without either. When people bring their fur babies on engagement shoots or include them in weddings, it makes my life!
• I am a HUGE nerd. Star Wars and Harry Potter all day, erryday. I liked them before it was cool, by the way! Seriously, all the people that now love Star Wars were totally the ones making fun of me wearing my Darth Vader shirt when I was 10 😂
This is a little about me, but I couldn't do what I do without the gorgeous and amazing couples and families I work with everyday. They make my passion possible! Luckily, you'll get to see many of their stunning faces right here! We hope you stay tuned as we prepare to bring you into the world of wedding and engagement photography, both behind and in front of the lens :)
'Til next time!
~Amy